What Is Next for Digital Trade in a Post‐Brexit Britain? – Examining the Regulation of Data Flows Under G.A.T.S. & Possible Implications of G.D.P.R. on Britain as a Third Country
Abstract
Data, much like other currencies, flows cross-border -from one jurisdiction to the other. However, it is hard to regulate the privacy aspects surrounding such free-flowing data by rules strictly based on jurisdiction. This article thereby begins by discussing the importance of data protection regulations like the General Data Protection Regulation (G.D.P.R.), followed by a brief analysis of the General Agreement on Trade in Services' pivotal role in regulating data flows and digital trade, and how it can be further used in checking the World Trade Organisation consistency of various data protection requirements resorted by the European Union (E.U.) so far under the G.D.P.R.. Lastly, the note examines how, post the Brexit transition period, the situation will change for the United Kingdom (U.K.) as it has become a third country for the E.U. data protection regime, with the authors critiquing the various models, including the recent Draft U.K.-E.U. Comprehensive Free Trade Agreement, that may help the U.K. in attaining an "adequacy" status, which is requisite for the continuation of an unconstrained digital trade with the E.U. .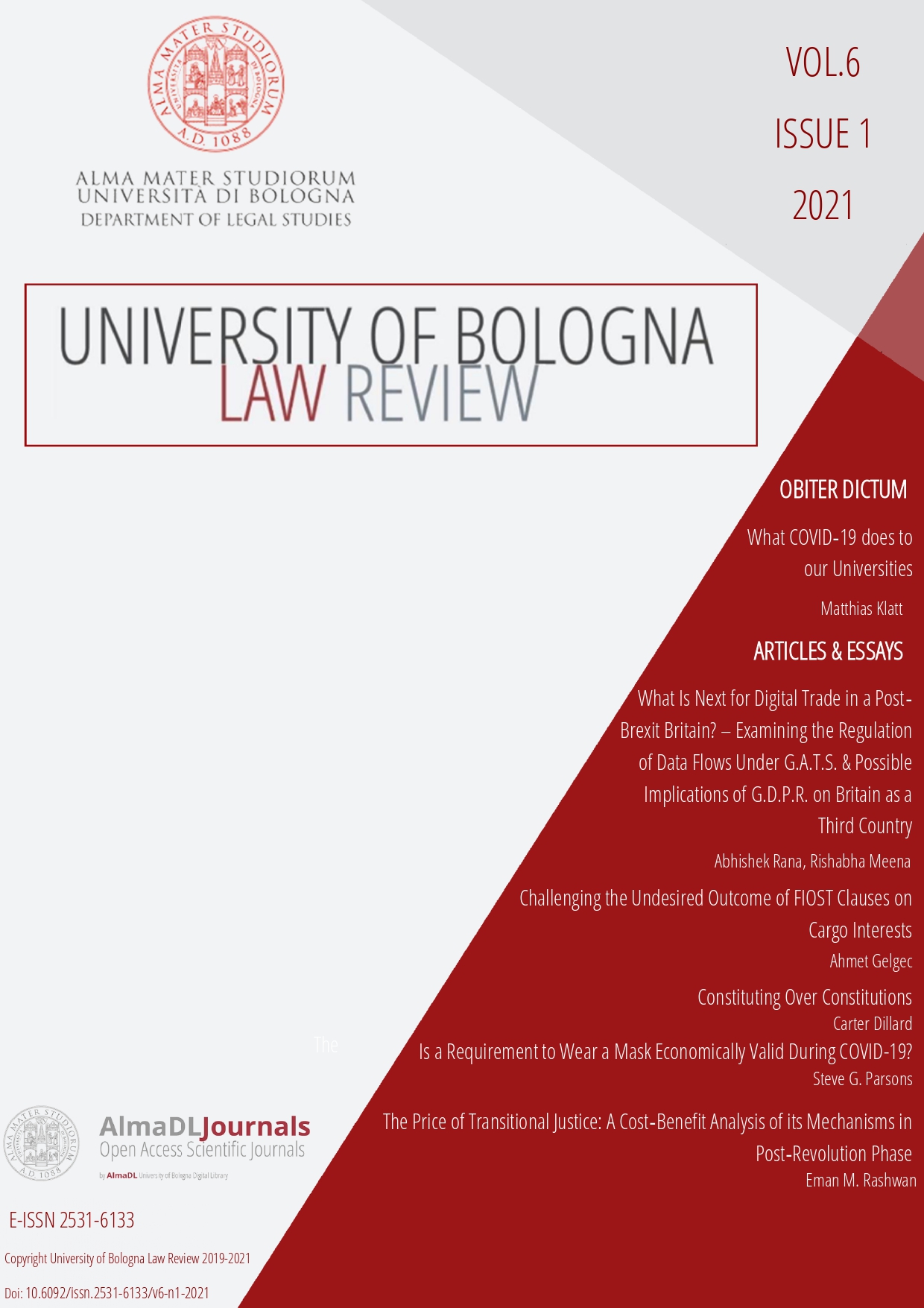 Downloads
How to Cite
Rana, A., & Meena, R. (2021). What Is Next for Digital Trade in a Post‐Brexit Britain? – Examining the Regulation of Data Flows Under G.A.T.S. & Possible Implications of G.D.P.R. on Britain as a Third Country. University of Bologna Law Review, 6(1), 6–28. https://doi.org/10.6092/issn.2531-6133/12880
Section
Articles & Essays
License
Copyright (c) 2021 Abhishek Rana, Rishabha Meena
This work is licensed under a Creative Commons Attribution 4.0 International License.