The Questionable Polish-German Pandemic Mutual Agreement
Keywords:
Interpretation of tax treaties, Mutual Agreement Procedure, Employment Income, COVID-19 cross border restrictions, O.E.C.D
Abstract
The outbreak of the coronavirus (COVID-19) pandemic in 2020 prompted countries around the world to take countermeasures. One was to restrict the movement of citizens between countries for employment purposes amongst others. As a result, some employees were forced to continue working remotely in their resident states for employers in other states. In this paper, the authors focus on international tax issues related to the situation of cross-border Polish employees working for German employers. They critically analyse the Polish-German Pandemic Mutual Agreement, adopted on 27 November 2020 by the competent authorities of Poland and Germany, which introduced a legal fiction of performing work in the previous country of employment to maintain the taxation rules in force before the outbreak of the COVID-19 pandemic. The authors argue, mainly from the perspective of the Polish legal system, that the legal basis for the Polish-German Mutual Agreement, its content, and its legal effects are questionable. In addition to that entered into by the Polish competent authority, nearly identical mutual agreements were successfully initiated and concluded by the German authorities and those in Austria, Belgium, France, Luxembourg, the Netherlands, and Switzerland. Thus, although this note focuses on the Polish-German Mutual Agreement, the ramifications and impact are, by analogy and mutatis mutandis, much broader.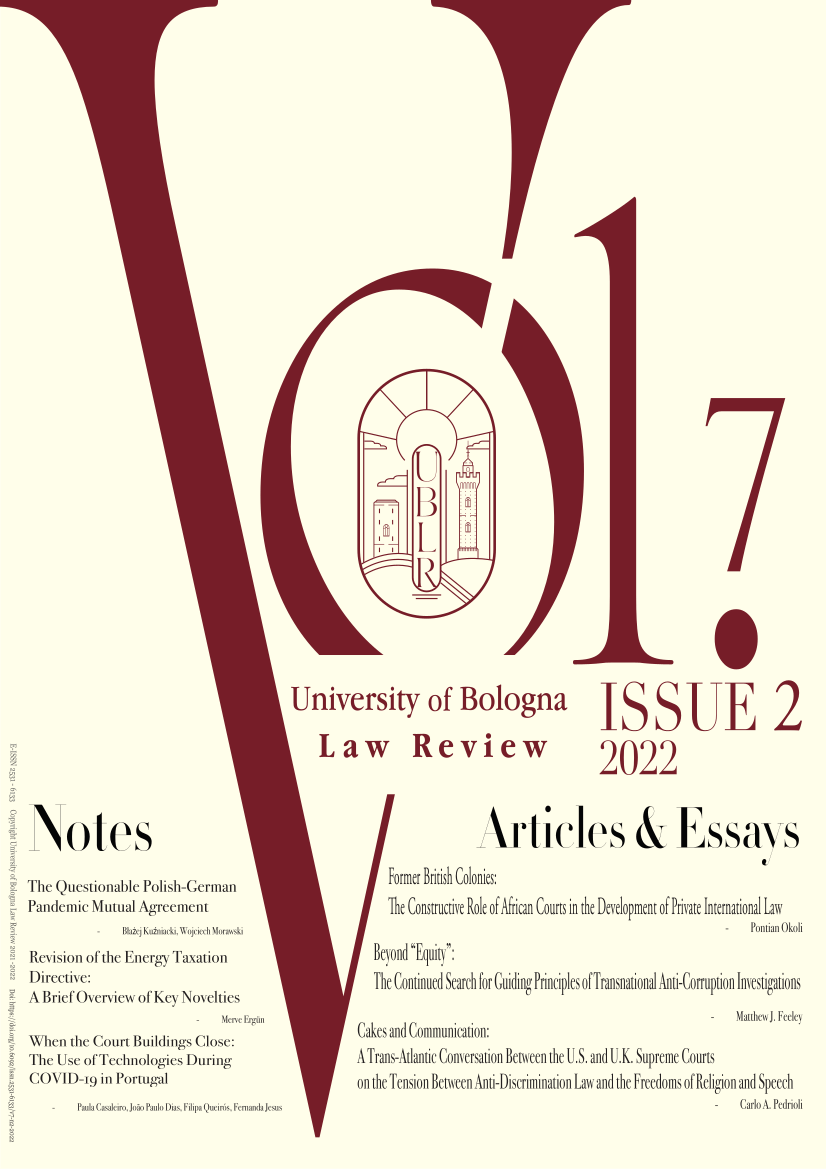 Downloads
How to Cite
Kuźniacki, B., & Morawski, W. (2022). The Questionable Polish-German Pandemic Mutual Agreement. University of Bologna Law Review, 7(2), 205–224. https://doi.org/10.6092/issn.2531-6133/16546
License
Copyright (c) 2022 Błażej Kuźniacki, Wojciech Morawski
This work is licensed under a Creative Commons Attribution 4.0 International License.