Polish Perceptions on the Immigration Influx: a Critical Analysis
Keywords:
Immigration, Migration Crisis, Refugees, Common European Asylum System, Poland.
Abstract
The article addresses the issue of Poles' attitude to the problem of the influx of migrants to Poland in the context of the migration crisis, which Europe has to face today. The issues discussed in the present paper are aimed to illustrate the characteristic features specific to Poles' attitudes in favor of or against the process of influx of migrants to the E.U. Member States or Poland. The analysis covers both positive and negative aspects of migration to Poland, which have been most often indicated by Poles with respects to migrants. On the one hand, they include fears with regard to national security, potential conflicts of cultural and religious background, fear of the alleged loss of jobs to migrants and their preying on the country's social security system. All of the above result in anti-migration demonstrations and the language of hatred. On the other hand, positive aspects of the migration influx are believed to consist in cultural enrichment, benefits for the labor market resulting from the inflow of both qualified professionals and laborers with lower pay expectations in comparison to Polish workers and believing that migrants might be the chance of minimize the negative effects of the demographic crisis. The supporters of helping migrants also point out the issue of solidarity and sympathy for the victims and the fact that in the past it was the Poles who received support from other countries in Poland's difficult moments. Thus, extending such help to others may prove to be beneficial in the future. The present paper is based on academic articles, internet sources and statistical data, which all reveal a division into two camps: supporters and opponents of receiving migrants in Poland, which prevents determining Poland's definitive stance on this issue. All the aspects of the problem discussed in the paper are undoubtedly a basis for further analysis.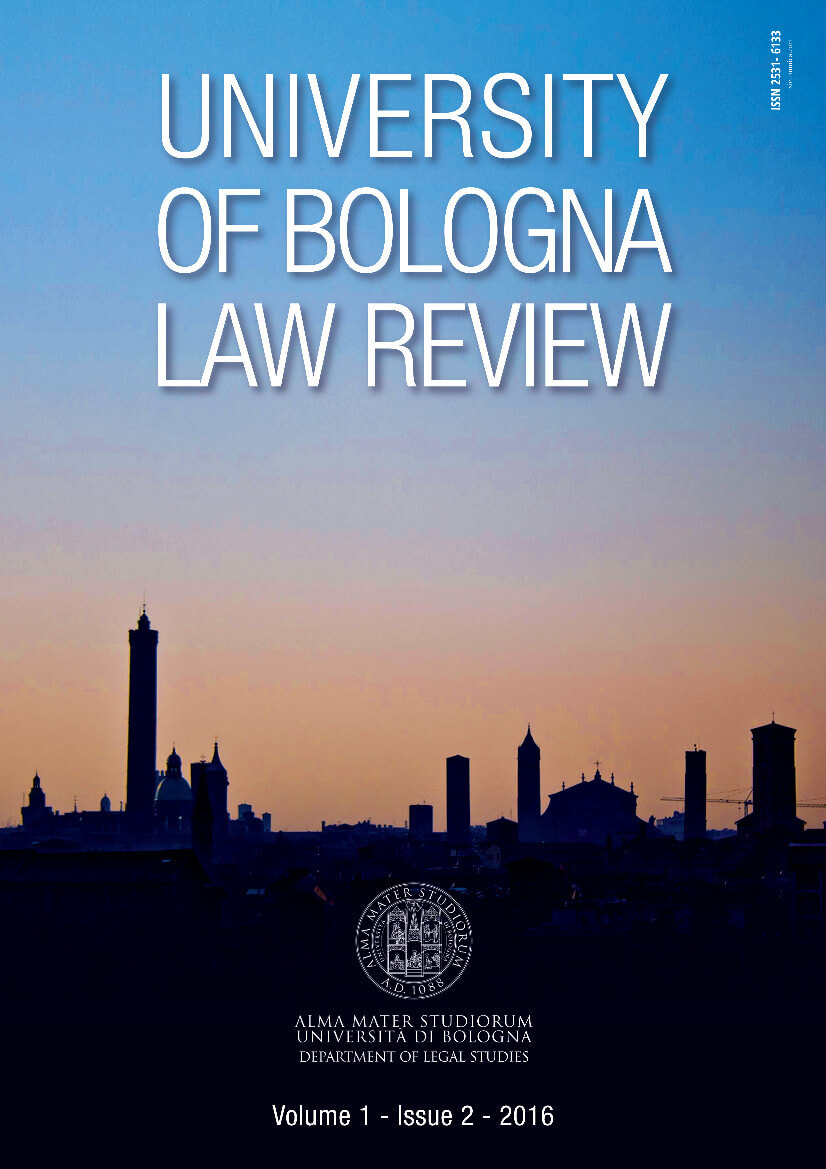 Downloads
How to Cite
Hódor, K., & Kosińska, A. (2016). Polish Perceptions on the Immigration Influx: a Critical Analysis. University of Bologna Law Review, 1(2), 242–270. https://doi.org/10.6092/issn.2531-6133/6674
Section
Articles & Essays
License
Copyright (c) 2016 Anna Kosińska; Kinga Hódor
The copyright of all the manuscripts on this journal belongs to the respective authors.
This journal is licensed under a Creative Commons Attribution 4.0 International License (full legal code).
See also our Open Access Policy.