The Single Supervisory Mechanism: the Building Pillar of the European Banking Union
Keywords:
Single Supervisory Mechanism, SSM, European Banking Union
Abstract
One of the lessons learned from the 2008 financial crisis is that when a bank in Europe goes into trouble the ensuing effects can reach far beyond the immediate threat to its depositors and shareholders. In particular, the crisis has revealed the extent to which irresponsible behavior in the banking sector could undermine the foundations of the financial system and threaten the real economy, turning a banking crisis into a sovereign debt crisis as occurred in the eurozone in 2011. In response to this lesson, Member States first tried to address the systemic fragility of their banking systems through national policy tools, but countries that share a common currency and are more interdependent required more integrated responses. Therefore, at the euro area summit in June 2012, the European Council agreed to break the vicious circle between banks and sovereign debt and decided to create a banking union that would allow a centralized supervision for banks in the euro area through a newly established Single Supervisory Mechanism (SSM) and a centralized resolution scheme. The SSM became operational in November 2014 and represents the building pillar of the banking union. The purpose of this paper is then to provide, after a brief description of the background (Par. 1), an analysis of the Single Supervisory Mechanism, illustrating its functioning (Par. 2), then focusing on the position and the powers of the ECB within it (Par. 3) and finally pointing out some remarks on the potential weaknesses of the new regime (Par. 4).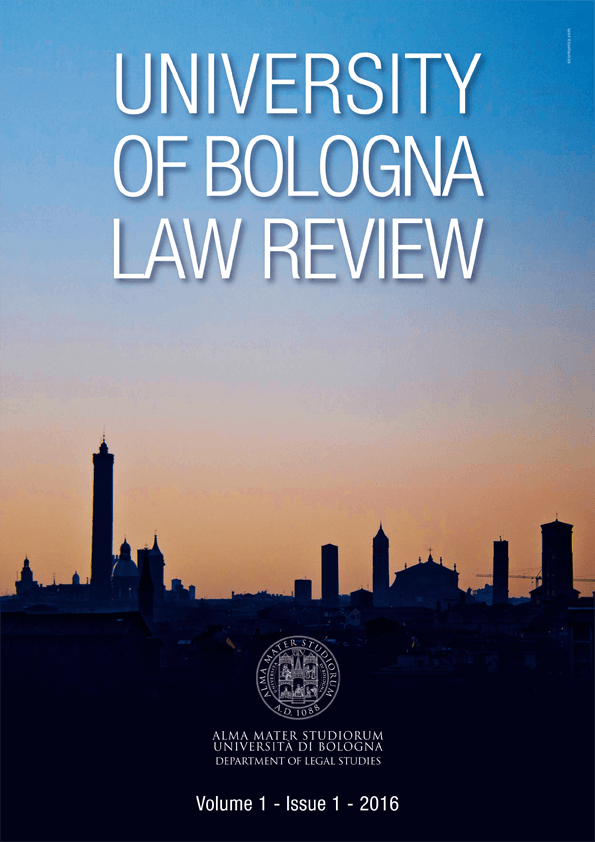 Downloads
How to Cite
Chiarella, L. (2016). The Single Supervisory Mechanism: the Building Pillar of the European Banking Union. University of Bologna Law Review, 1(1), 34–90. https://doi.org/10.6092/issn.2531-6133/5499
Section
Articles & Essays
License
Copyright (c) 2016 Luigi Chiarella
The copyright of all the manuscripts on this journal belongs to the respective authors.
This journal is licensed under a Creative Commons Attribution 4.0 International License (full legal code).
See also our Open Access Policy.