Artificial Intelligence Policy: A Primer and Roadmap
Keywords:
Artifical Intelligente Law, Policy, Ethics, Governance
Abstract
Talk of artificial intelligence is everywhere. People marvel at the capacity of machines to translate any language and master any game. Others condemn the use of secret algorithms to sentence criminal defendants or recoil at the prospect of machines gunning for blue, pink, and white-collar jobs. Some worry aloud that artificial intelligence will be humankind's "final invention." This essay, prepared in connection with UC Davis Law Review's 50th anniversary symposium, explains why AI is suddenly on everyone's mind and provides a roadmap to the major policy questions AI raises. The essay is designed to help policymakers, investors, technologists, scholars, and students understand the contemporary policy environment around AI at least well enough to initiate their own exploration. Topics covered include: justice and equity, use of force, safety and certification, privacy (including data parity) and taxation and displacement of labor. In addition to these topics, the essay will touch briefly on a selection of broader systemic questions: institutional configuration and expertise, investment and procurement, removing hurdles to accountability and correcting mental models of AI.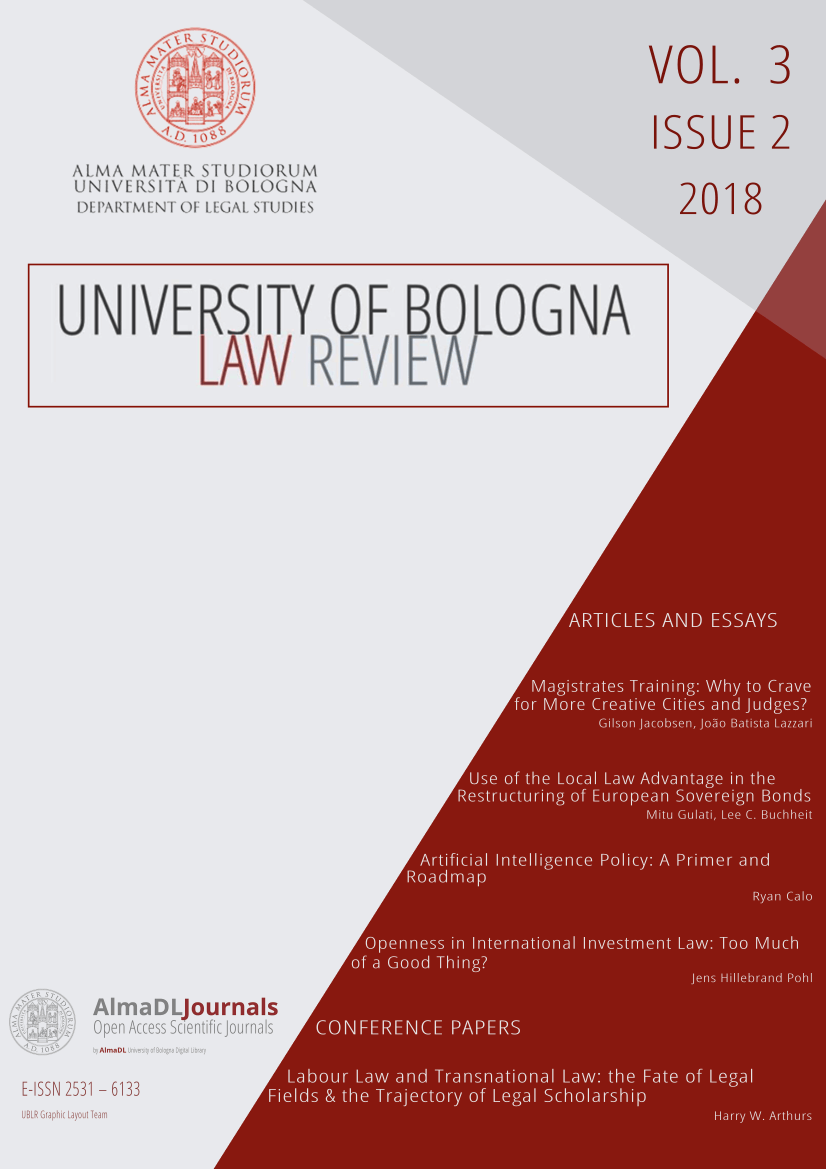 Downloads
How to Cite
Calo, R. (2018). Artificial Intelligence Policy: A Primer and Roadmap. University of Bologna Law Review, 3(2), 180–218. https://doi.org/10.6092/issn.2531-6133/8670
Section
Articles & Essays
License
Copyright (c) 2018 Ryan Calo
The copyright of all the manuscripts on this journal belongs to the respective authors.
This journal is licensed under a Creative Commons Attribution 4.0 International License (full legal code).
See also our Open Access Policy.