The New Round of Civil Law Codification in China
Keywords:
China, Civil Code, institutional reform, German Code, Commercial Law
Abstract
Despite a long unsuccessful history, civil law codification has entered into a new stage in China in 2014 when the Central Committee of the Communist Party (CCP) made its call for this compilation in its Decisions on Major Issues Concerning Comprehensively Moving Governing the Country According to the Law Forward (2014 Decisions) for the first time since the establishment of the People's Republic of China (PRC).1 Although the political promotion may be welcomed as an encouraging sign of the Party-State's commitment to the rule of law development in China's social and market transition, the codification is still facing a wide range of challenges, ranging from political ideology to technical controversies. This article critically examines the background of the new round of codification, the progress made thus far and some major issues that have been heatedly debated. It is argued that in terms of the path for civil and private law development China may take no exception to other developed market economies with profound political and institutional reform.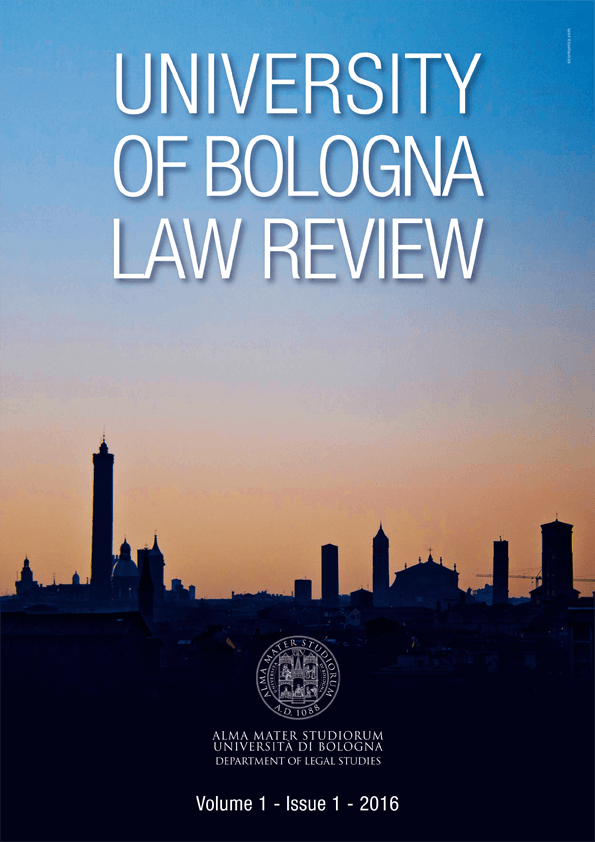 Downloads
How to Cite
Zhang, X. (2016). The New Round of Civil Law Codification in China. University of Bologna Law Review, 1(1), 106–137. https://doi.org/10.6092/issn.2531-6133/6308
Section
Articles & Essays
License
Copyright (c) 2016 Xianchu Zhang
The copyright of all the manuscripts on this journal belongs to the respective authors.
This journal is licensed under a Creative Commons Attribution 4.0 International License (full legal code).
See also our Open Access Policy.