Openness in International Investment Law: Too Much of a Good Thing?
Keywords:
Transparency, Investment Arbitration, Rule of law, Normativity
Abstract
In recent years, investment treaty practice and arbitral case law have increasingly recognized government transparency as an obligation of international investment law. Yet, there could hardly be less of a consensus regarding what level of transparency is required, with case law ranging from one strand requiring "total transparency" to another merely prohibiting "complete lack of transparency". This apparent paradox seems to be about to change. Some of the most recent treaty practice appears to endorse the latter, restrictive interpretation of transparency. How come? This article sets forth two arguments: First, transparency is in part a binary concept, similar to many other familiar and related legal concepts, such as good faith, lack of arbitrariness and due process, and that transparency could thus, without contradiction, be said to be either "total" or "completely lacking" and nothing in between. Second, restrictive case law and the most recent treaty practice refuses to recognize as a legal requirement the concept of transparency as denoting a gradual quality of the law and of the administration of law.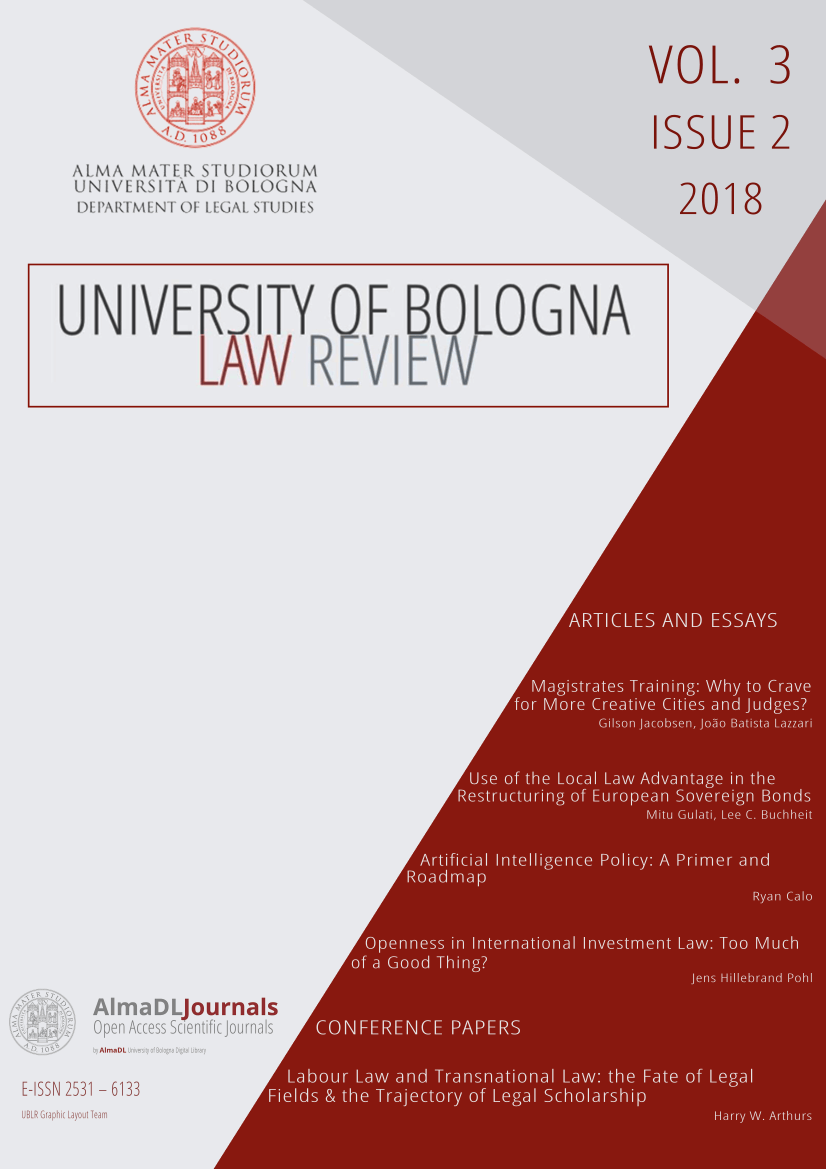 Downloads
How to Cite
Hillebrand-Pohl, J. (2018). Openness in International Investment Law: Too Much of a Good Thing?. University of Bologna Law Review, 3(2), 219–231. https://doi.org/10.6092/issn.2531-6133/8773
Section
Articles & Essays
License
Copyright (c) 2018 Jens Hillebrand-Pohl
The copyright of all the manuscripts on this journal belongs to the respective authors.
This journal is licensed under a Creative Commons Attribution 4.0 International License (full legal code).
See also our Open Access Policy.