Party Laws and Party Nationalization: a Critique of Afghan Political Party Laws
Keywords:
Party Laws, Party Nationalization, Constitution, Institutionalization, Elections
Abstract
Afghan party laws have consistently discouraged ethnic parties and politics. Taking an implicit approach to party nationalization, the laws have set three qualification thresholds for parties: consisting of at least 10,000 members; having offices in at least 20 provinces; and having at least 35 founders, who represent a minimum of 20 provinces. Although these thresholds have not explicitly referred to the ethnic composition of political parties, they were indeed designed to encourage broad-based parties given the regional concentration of ethnic groups. Even so, these laws have failed to encourage cross-ethnic parties or coalitions. Afghan parties have remained fragmented, personalized, and ethnic-based. In fact, no cross-ethnic party has grown in Afghanistan. Although some cross-ethnic coalitions have emerged during elections, they have failed to institutionalize as stable and cohesive political forces. This paper shows that the failure of laws to encourage cross-ethnic parties and coalitions has been due to their command-and control nature (as compared to incentive-based) and the fact that the laws have failed to set a regulatory framework for the cross-ethnic coalitions that have emerged, particularly during the presidential elections.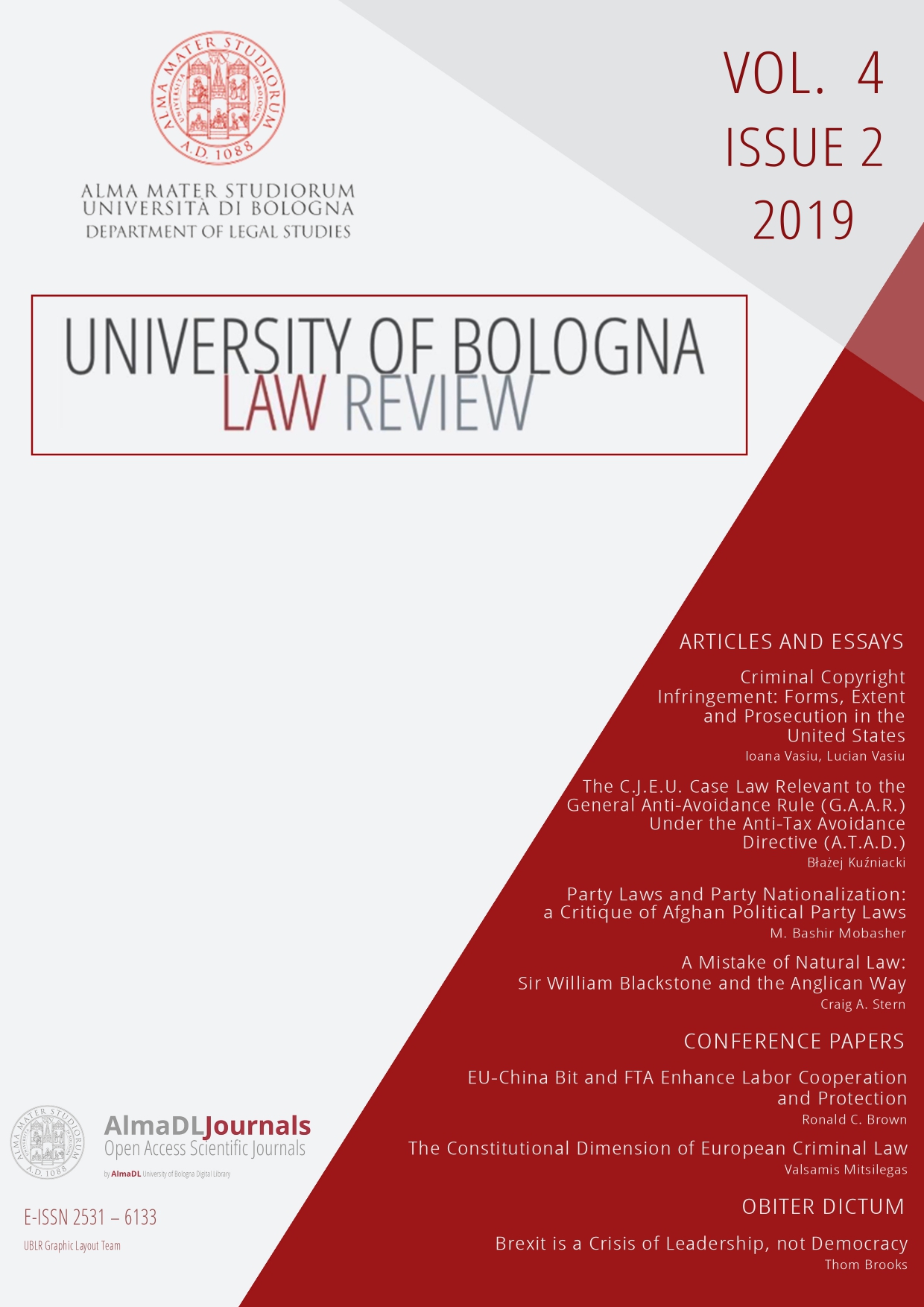 Downloads
How to Cite
Mobasher, M. B. (2019). Party Laws and Party Nationalization: a Critique of Afghan Political Party Laws. University of Bologna Law Review, 4(2), 283–324. https://doi.org/10.6092/issn.2531-6133/10333
Section
Articles & Essays
License
Copyright (c) 2020 M. Bashir Mobasher
The copyright of all the manuscripts on this journal belongs to the respective authors.
This journal is licensed under a Creative Commons Attribution 4.0 International License (full legal code).
See also our Open Access Policy.