Constituting Over Constitutions
Keywords:
Constitutional Law, Public Policy, Grundnorm, Zero-Baseline Model, Family Planning
Abstract
In philosophy, legal theory and law, the Grundnorm, or basic norm, is often assumed to be the constitution, or that which overrides other norms. That is incorrect. This paper argues that the grundnorm should be the norm which regulates human procreation. This norm must proceed from the theoretical absence of human power, or a zero baseline. This essay attempts to correct the grundnorm fallacy with what will be called the Zero-Baseline Model. The correction reorients our human rights regimes and family planning systems, in ways that lead to an inevitable list of specific policy reforms that largely invert current family planning models and policies in use at the United Nations, European Union, the United States, and elsewhere. Those reforms can all be described in a simple narrative of reorienting family planning laws and policies from what would-be parents desire, subjectively, towards what all future children need, objectively. And as the evidence shows, those reforms prove highly effective and much more efficient in promoting child welfare, reducing economic and other inequalities, mitigating the climate and other ecological crises, protecting non-humans, and building democracy, than their alternatives.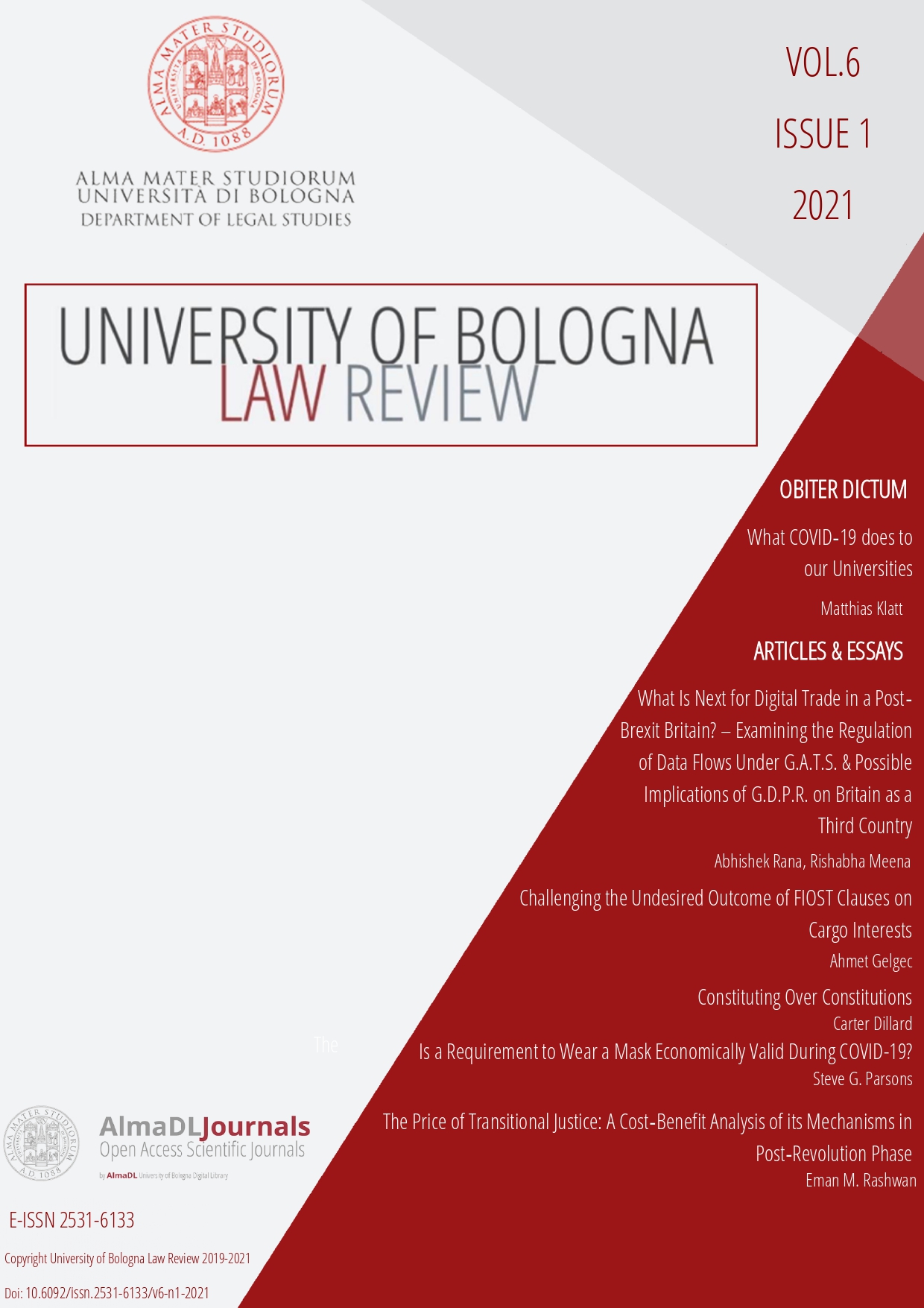 Downloads
How to Cite
Dillard, C. . (2021). Constituting Over Constitutions. University of Bologna Law Review, 6(1), 48–75. https://doi.org/10.6092/issn.2531-6133/13299
Section
Articles & Essays
License
Copyright (c) 2021 Carter Dillard
This work is licensed under a Creative Commons Attribution 4.0 International License.