Enforcement of Arbitral Awards Against a State-Owned Entity: A Tale, Two Jurisdictions
Keywords:
Enforcement of Awards, Sovereign Immunity and Enforcement of Awards, Effect of Absolute and Restrictive Sovereign Immunity on of Awards, Enforcement Against SOEs, Treatment of State Assests and SOEs Assets for Enforcement of Awards
Abstract
When  aprivate party enter into arbitration with a State Owned Enterprise (S.O.E.), there always a concern as to how the arbitral award might be enforced. It becomes even more worry some if the assets of the S.O.E. are mainly located in its own country or in a country, which practices absolute immunity principle and treats S.O.Es as part of a State. Such practice creates an uncertainty for the private parties who are doing businesses with S.O.Es. On a practical side it is also well known that S.O.Es are big market player as buyer or seller and therefore they cannot be ignored at least in commercial sense. This paper analyses the two distinctive approaches adopted by courts in the U.K. and in Hong Kong on a similar set of facts in which the same group of S.O.Es were involved. As both Hong Kong and the U.K. are part of the same common law tradition, this paper also attempts to highlight that courts are now ready to see S.O.Es as a pure commercial entity rather that as an instrumentalities of a State so far as enforcement of arbitral awards are concerned.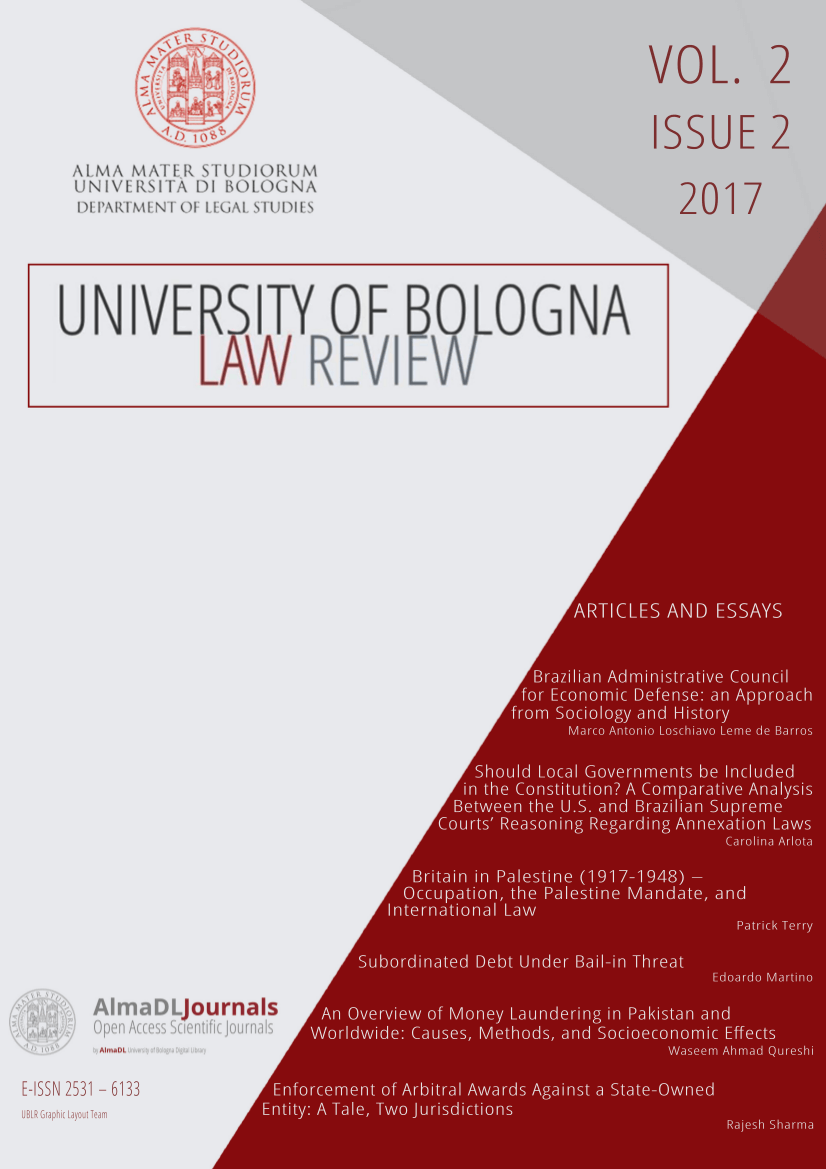 Downloads
How to Cite
Sharma, R. (2017). Enforcement of Arbitral Awards Against a State-Owned Entity: A Tale, Two Jurisdictions. University of Bologna Law Review, 2(2), 346–366. https://doi.org/10.6092/issn.2531-6133/7666
Section
Articles & Essays
License
Copyright (c) 2018 Rajesh Sharma
The copyright of all the manuscripts on this journal belongs to the respective authors.
This journal is licensed under a Creative Commons Attribution 4.0 International License (full legal code).
See also our Open Access Policy.