Challenging the Undesired Outcome of FIOST Clauses on Cargo Interests
Keywords:
Fiost Clauses, The Hague Rules, Cargo Interests, Shipowners, Charterers
Abstract
Loss of, or damage to goods is a frequent occurrence in the shipping industry, which may often occur as a result of improper cargo-handling operations during loading, discharging or even stowing. This highly concerns cargo interests, as they will seek to reimburse their loss from their carriers under bills of lading. Often, the bill of lading may well contain terms of a charterparty by way of incorporation that allow the carrier to contract out their cargo-related operations. Once this is the case, the cargo interest is unjustly left without a remedy for loss of, or damage to his goods vis-à-vis the carrier under English law. This paper, instead of challenging the correctness of the law firmly established concerning the transfer of these obligations via Free In and Out Stowed and Trimmed (FIOST) clauses, rather, aims to propose ideas to tackle the impact arising out of the status quo under English law. Finally, it offers some plausible suggestions for cargo interests to surmount this undesired outcome.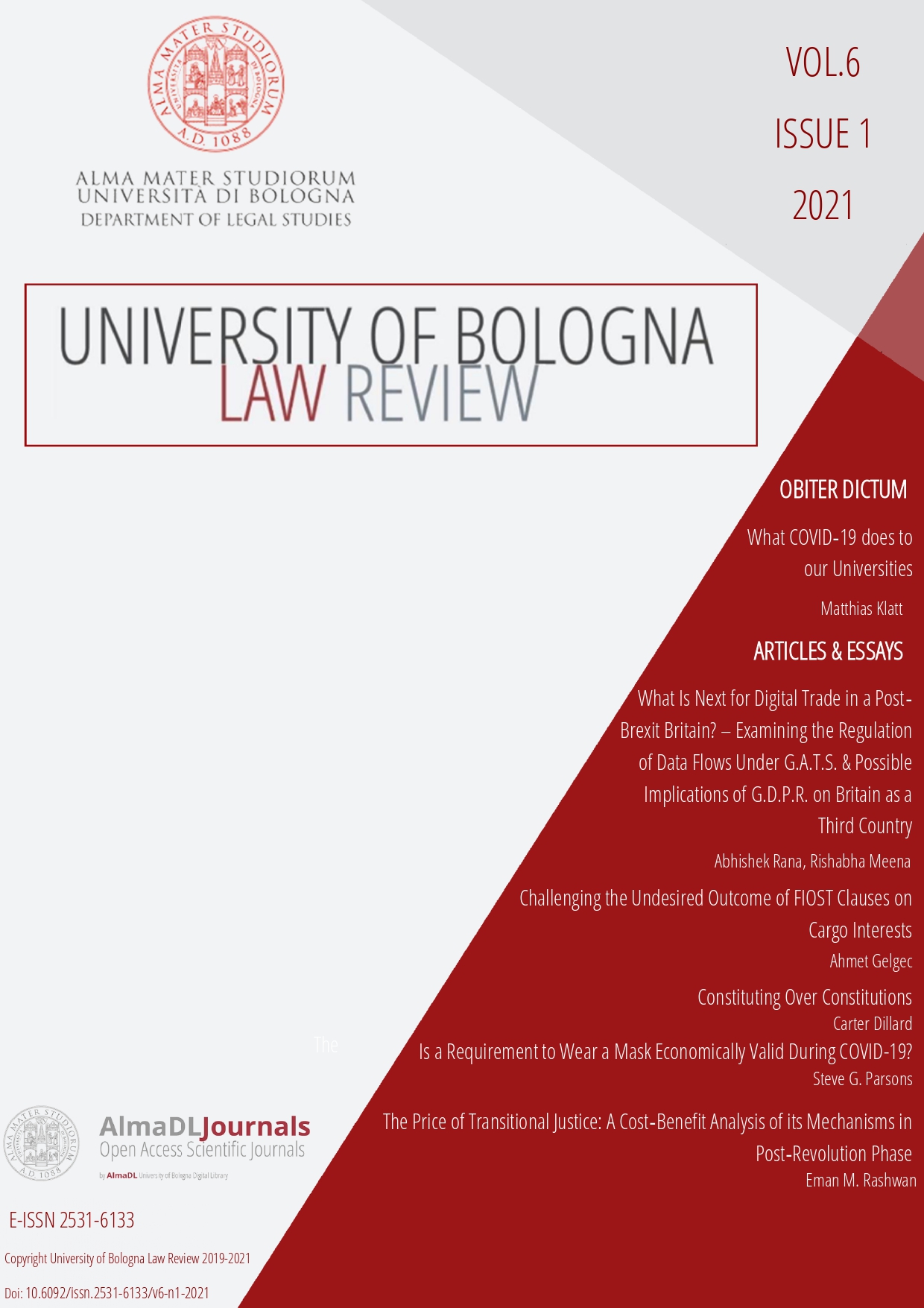 Downloads
How to Cite
Gelgec, A. (2021). Challenging the Undesired Outcome of FIOST Clauses on Cargo Interests. University of Bologna Law Review, 6(1), 29–47. https://doi.org/10.6092/issn.2531-6133/12881
Section
Articles & Essays
License
Copyright (c) 2021 Ahmet Gelgec
This work is licensed under a Creative Commons Attribution 4.0 International License.